On Sunday mornings, we celebrate our lives in Christ by worshiping through both traditional and contemporary worship services. Both worship styles are rooted in scripture and provide the opportunity to experience the living God through various spoken and musical expressions.
Our services are at 9:00 AM and 11:00 AM. Both services include sharing scripture readings, prayers, preaching, singing, and other acts of worship.  Bridges at 9:00 AM is our contemporary service held in Wesley Hall that features the Praise Team and digital media to enhance worship.
Traditional Sanctuary Service at 11:00 AM is a traditional service held in the Sanctuary that features the Chancel Choir, responsive readings, scripture, and prayer.
Sunday School Small Groups for all ages are held from 9:45-10:45 AM, with nursery care being offered for our youngest worshippers from 8:45 AM until the conclusion of the 11:00 AM service.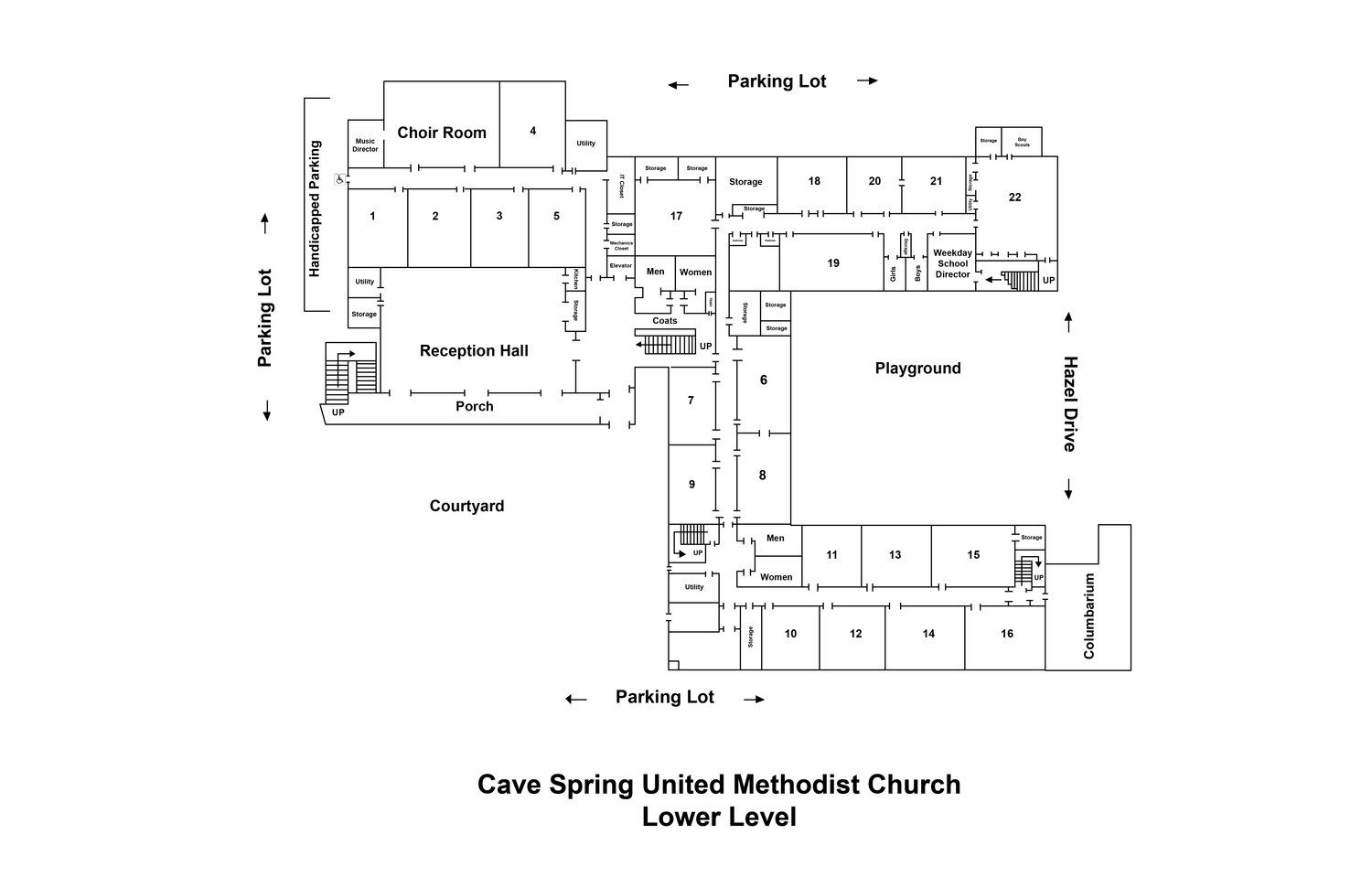 Entrances to the church building can be found at either Parking Lot A or B.
The main entrance on the upper level, as well as the entrance on the lower level, are wheelchair and handicap- accessible. For access to the upper level of the church from the lower level the elevator is located outside the Reception Hall.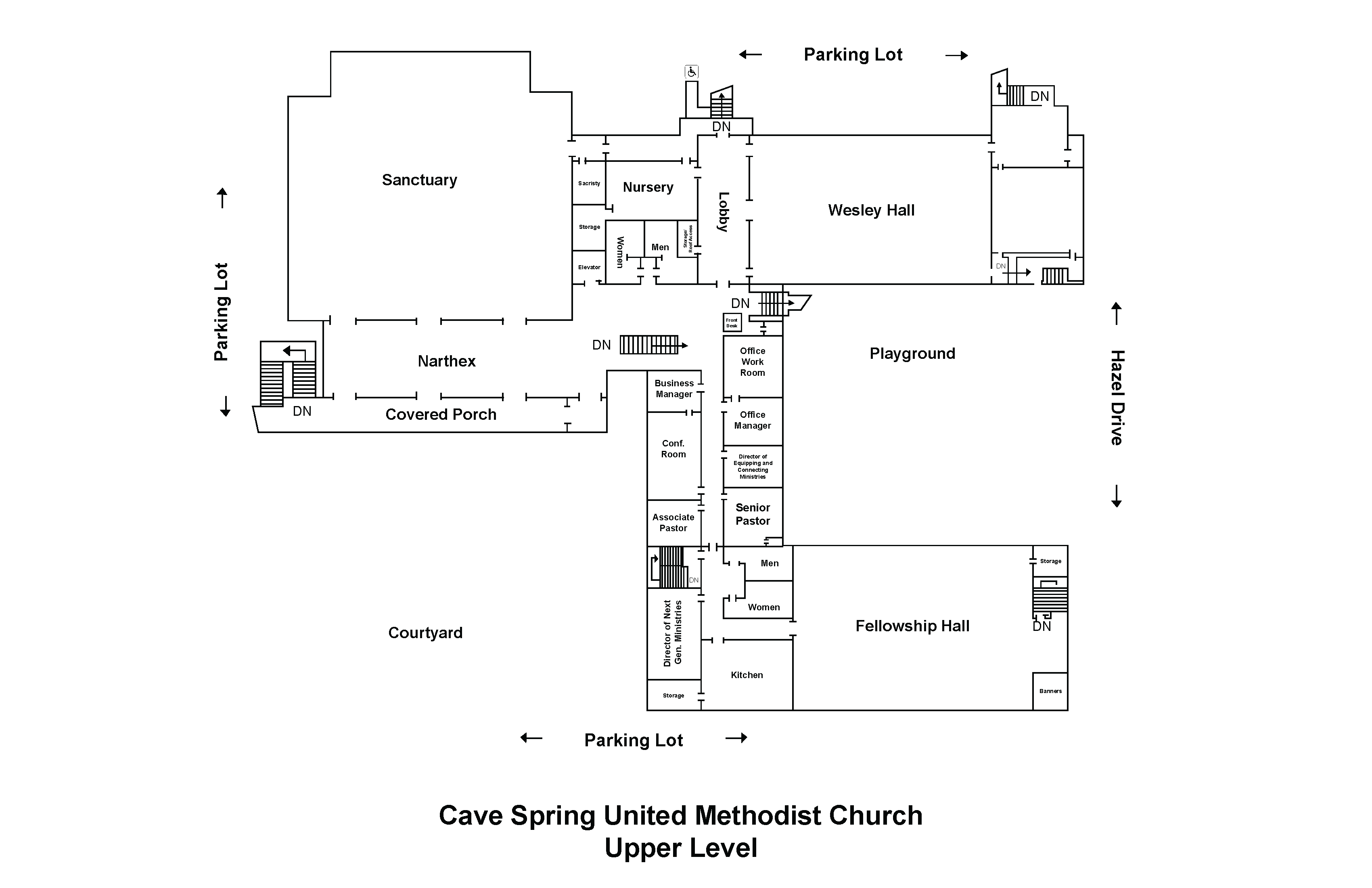 Address
4505 HAZEL DR.
ROANOKE, VA 24018
SOCIAL MEDIA
Learn more about Cave Spring and our day-to-day activities on our social media pages.